"Most people hate the dentist.  I get it.  It's tough to schedule an appointment for almost certain pain.  It's like making an appointment to get punched in the face."-Daniel Tosh
Yes, going to the dentist is a painful process, and quite frankly, most of us hate going even though you only really have to go twice a year.  Yet it's a necessary evil we must endure.
But the biggest reason people are delaying going?  It has nothing to do with a fear of cavities, drills, fillings or being stuck in a waiting room full of old magazines.  Rather, it's all about the cost.
According to a study conducted by the Center for Disease Control, over 40 million Americans under the age of 65 don't have dental coverage.  Long story short, there may be those who want to take the plunge, but are unable to do so.
Thankfully, there are ways around this.  From the great people at DentalPlans.com, they have a proposed list of things you can do you get the care that you need for much cheaper than you would normally get it.  How is this possible?  Consider these tips:
Back to school.  Yes, it may be time for you to school.  Dental school that is.  Many often provide services cheaper than those at a practice.  Work comes from aspiring dental students under the supervision of highly-trained professionals.  Best of all?  No need to pay for textbooks!  To find a dental school in your area, head on over to the American Dental Association.
Discount dental plan.  The great thing about the internet?  You can search for deals anywhere.  For example, on DentalPlans.com, you can search, compare and select from more than 30 discount plans to save anywhere from 10-60% off most procedures.  How can you do this?  Simply type in your ZIP code to find out what plans are available, how much they cost and which dentists in your area participate.
One-time freebies.  What's better than free?  Nothing, that's what!  To find listings on free dental clinic events, visit FreeDentalWork.org.
Search for price breaks.  Okay, so maybe a dental school is out of the question (or out of driving range).  If that's the case, be sure to check out the National Institute of Dental and Craniofacial Research and click on "Finding Dental care."  This should help in trying to find dentists and programs that offer care at a reduced price.
Coupons!  That's right.  They can be used for more than just helping get discounts on those designer duds at the mall.  They can also help you save on dental care.  According to DealRadar.com, nearly 1 out of every 11 online deals is for a health care service.
Of course, those are just some of the ways to help you save.  To learn more, visit DentalPlans.com.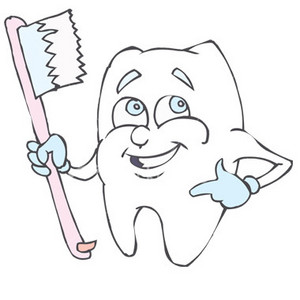 Related Posts